COLUMBIA — Visitorship to the Columbia area nearly rebounded to pre-pandemic levels in 2021 and surpassed them in 2022, but a lack of business travel left the Capital City without the earlier tourism spending bump experienced in other South Carolina vacation markets.
Spending per visitor in Charleston was up 9 percent in 2021 compared to 2019 and Myrtle Beach led the nation in recovery of revenue per hotel room, with the benefit of quarantine-weary travelers excited for a vacation.
Leisure travel and weekend hotel occupancy in Columbia was up, but those gains were overshadowed by losses in other market sectors. The Capital City typically garners the majority of its visits from business conferences, collegiate sporting events and basic training graduations at Fort Jackson U.S. Army base. With that travel lagging, the city simply returned to normal business levels rather than growing beyond previous years.
"Monday through Thursday travel came to a halt but our weekends were through the roof," said Bill Ellen, president of the Capital City's tourism agency Experience Columbia SC.
Columbia, Richland County and Lexington County had an estimated 15.1 million visitors in 2021, compared to 15.2 in 2019, according to the latest report from Longwoods International Tourism Economics, commissioned by Experience Columbia. 
Visitor spending in 2021 totaled $1.48 million, compared to a record high $1.5 million two years prior, when the city played host to the first rounds of the NCAA March Madness basketball tournament. 
While overall visitation in Charleston also was slightly lower in 2021, at 7.23 million, total tourist spending set a new record for the Holy City. 
The total spent per adult per trip to the Charleston area was $962 last year, up from $878 pre-pandemic, according to an analysis from the College of Charleston reported earlier this year. The city saw 7.43 million visitors in 2019.
The same was true for Myrtle Beach, which saw 17.2 million tourists in 2021, compared to 20.6 million in the year before the pandemic, according to data from market researcher DK Shifflet.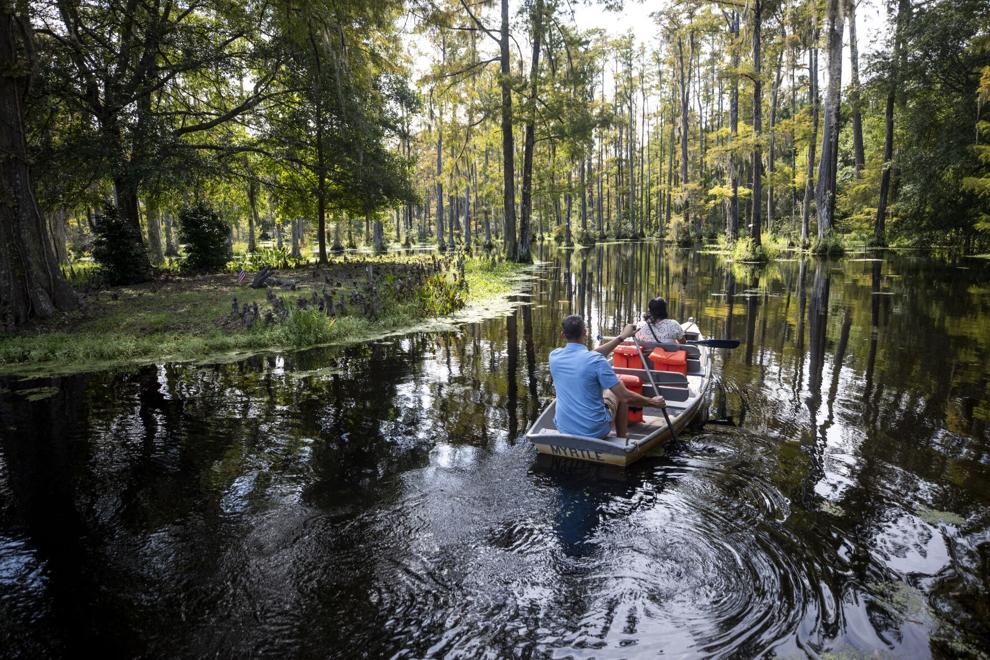 "Our visitor volume numbers only tell part of the story," said Karen Riordan, president of the Myrtle Beach Area Convention and Visitors Bureau. "Visitors traveling here in 2021 stayed longer and spent more."
Revenue earned per hotel room in Myrtle Beach, a common measure of visitor spending, was up 21 percent to $94 in 2021, compared to $78 before the pandemic, according to data from a November 2021 CoStar report. The average daily rate paid for a room in 2021 was $132. 
Hotel room rates also reached record highs for the Charleston region, with an average daily rate of $167 for 2021, compared to $155 in 2019. 
Greenville did not measure its visitorship in 2021 as its tourism agency sought new leadership. But in 2019 Visit Greenville SC reported an average daily rate of $103. According to a report from Colliers International commercial real estate firm, which measures these rates quarterly and monthly, the rate peaked at about $110 for a room in October 2021 and ended the year at about $90 for a room.
On a statewide basis, hotel revenue per available room was up 4 percent over 2019, though occupancy was down 5.6 percent, according to a report by the state Department of Parks, Recreation and Tourism.
Though Columbia ultimately did not realize the benefits in 2021 from cooped-up vacationers eager to travel in the decline of COVID-19, Ellen still saw cause to celebrate. The group had reached previous visitor levels, even without the benefit of a major collegiate basketball tournament. And 2022 convention center bookings broke 2019 records with more than 300 events.
"I'm here to tell you tourism is back," he said.